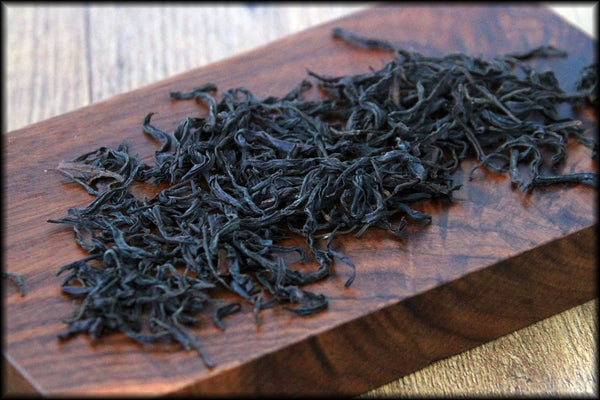 Phoenix Mountain Black, Spring 2022
Quick Sips: Powerful black tea with strong fruity notes, very thick mouthfeel, and great energy to it! Super unique small batch black tea — a must try!
- - - - - - - - - - - - - - - - - - - -
This is a very small batch black tea made from leaves normally used to make Phoenix Mountain oolong (such as Mi Lan Xiang). While you can definitely find the vibrancy that those oolongs are known for here, there's some really special qualities that come through on this black tea!
The dry leaf smells intensely fruity and strong. Wet leaf hints at roasted sweet potato with dark brown sugar, malt and cranberry pie!
The flavor is really hard to explain…it's very thick and rich, with sweetness and some spice. The middle of the sip portrays some fruits, such as apricot, stonefruits, and papaya. The finish is truly unexplainable…a warm and energizing feel to it. 
The cha qi of this tea is pretty strong as well…I don't recommend drinking this on an empty stomach, but I very much recommend it overall! :-)