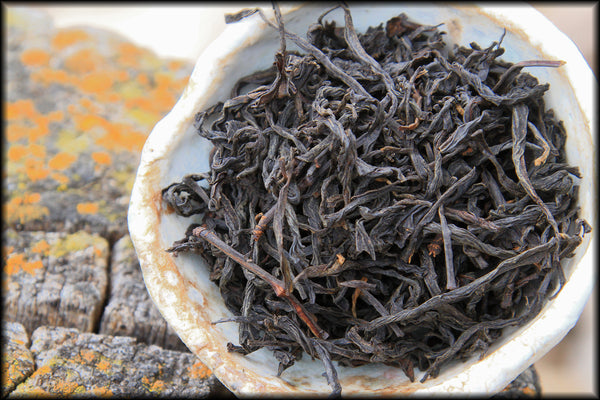 Old Pine, Lapsang Souchong, Spring 2021
Lapsang Souchong is a black tea dried over smoking pine fires. Old Pine is one of the most perfectly balanced one I've come across so far! The smoky aspect of this is very light, yet thoroughly integrated throughout the experience. I would say that this tea is middle-ground - half about the tea, half about the expert smoking. There is a rich and rustic feeling through every sip, with spice, mesquite honey, and stonefruit notes weaving their way in and out. This is beautifully evocative and brings me back to camping in the Upper Peninsula of Michigan every time! 
This tea is only gently smoked. If you are searching for a heavily smoked Lapsang Souchong, I would give my top recommendation to Ashes of Autumn.