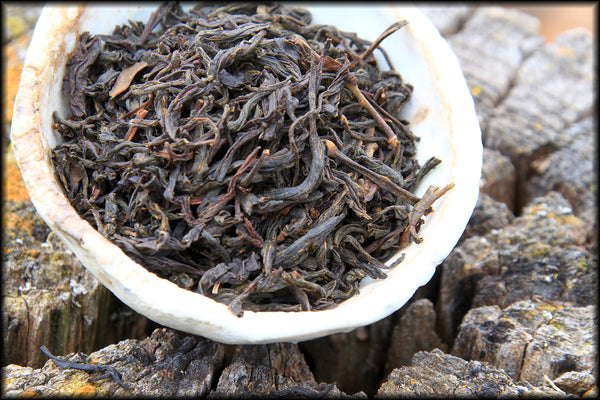 Ashes of Autumn, Lapsang Souchong, Spring 2021
Lapsang Souchong is a black tea dried over smoking pine fires. Ashes of Autumn is our top pick for the classic smoky black. From the Fujian province of China, this exquisite black tea is expertly processed and dried in a large smoking shed with gentle ambient pine pine smoke billowing out of a set of cooling ducts. The base tea is perfectly smoked and has brilliant layers of complexity with notes of honey, longan fruit, and a light hint of spicy mesquite wood. The body is smooth with no bitterness or astringency and leaves a lingering sweet and smoky taste. Ashes of Autumn is my favorite black tea to sip on winter morning walks! This tea is organically grown on a biodynamic farm.
This tea is fairly heavily smoked. If you are searching for a lightly smoked Lapsang Souchong, I would give my top recommendation to Old Pine.