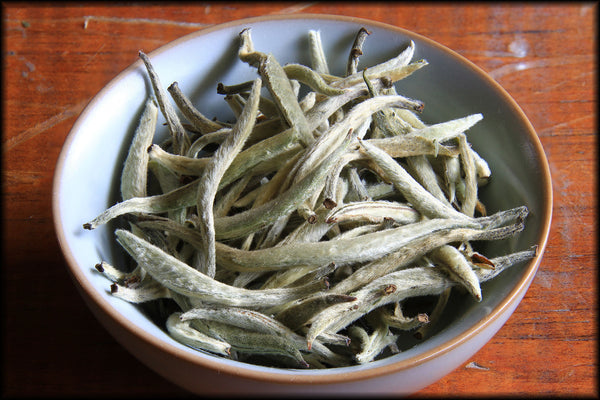 Yunnan Silver Needle, Spring 2022
Our Yunnan Silver Needle White Tea was harvested in early Spring 2019 and carefully processed to preserve the purity of the leaf. With pure nearly-opened buds covered in down white hairs, this tea is as beautiful to look at as it is to taste! Yunnan Silver Needle has a dry leaf aroma of summer bluegrass and clover, where the wet leaf opens with wildflowers, jasmine rice, cinnamon, and a light touch of cannabis. The taste begins with a velvety sweet body with base notes of honeysuckle, horchata, and ripe pear. Mid sip presents a creamy feel similar to avocado and also hints at sweet clover and papaya. The aftertaste is reminiscent of osmanthus flower and a sweetness lingers on for minutes after the last sip. A fantastic silver needle!
For those that prefer a more grounded, earthy silver needle, I would recommend giving our Guangxi Silver Needle a look!