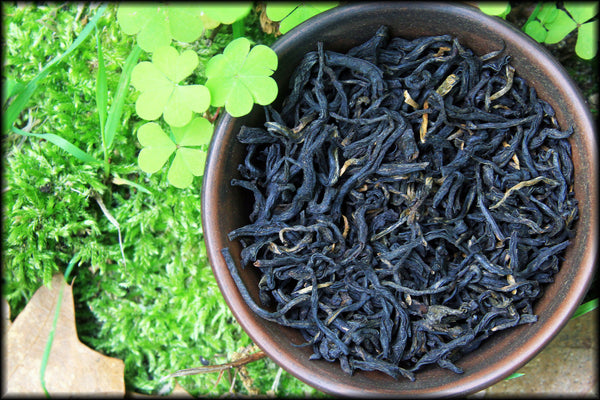 Wildcrafted Dian Hong, Spring 2018
Quick Sips: Rich, mellow and comforting. The main notes here are creamy chocolate, malt, and sweet potato. In my opinion, much better than the Spring 2016 harvest!
- - - - - - - - - - - - - - - - - - - -
Wildcrafted Dian Hong is a truly beautiful example of what can happen when mother nature and expert processing come together as one. Wild picked from the high mountains of Yunnan province, this tea is a beautiful balance of classic Dian Hong notes. At the front is sweet potato, citrusy orange blossom honey and a touch of malt. This is quickly followed by milk chocolate and a touch of the classic Yunnan spice notes. The body is smooth and textured with an oily mouthfeel reminiscent of fresh Italian olive oil and a sweet lingering finish. If you're looking for a clean, medium-bodied every day tea that is guaranteed free of contaminants by the very nature of its origin, look no further than Wildcrafted Dian Hong!