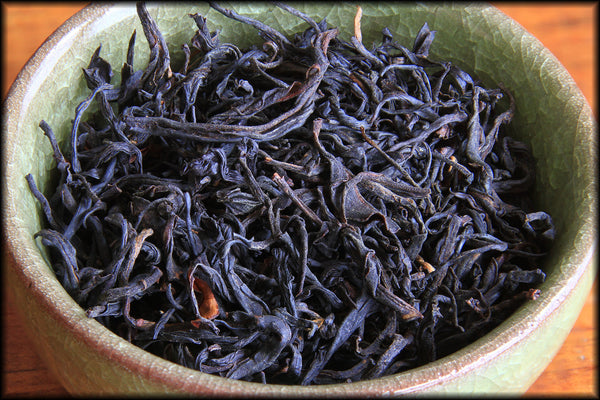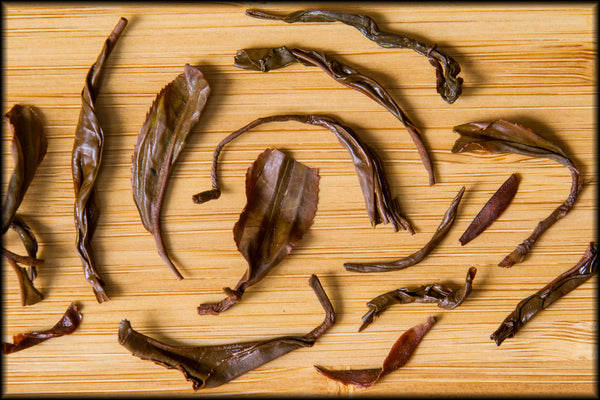 The Jabberwocky, Spring 2023
If I were the Mad Hatter, what tea would I serve to the Jabberwocky? Perhaps the uffish beast would enjoy something chocolaty? Maybe a finish of eucalyptus would soothe his frumious mind! Mind you, with teeth like snicker-snack's there would be no turning back so it must be pleasing to the eyes! Purple, green, brown between, so pretty his eyes will gyre! So through the tulgey forest I shall brew and pour us a beautiful cup of the most beautimus tea that he will ever see. I must say - the slithy toves will run away, the jubjub bird will feel okay, and at brillig under the tumtum tree, the Jabber and me will sip some tea! He will chortle and the manxome beast will burble out that he is pleased and the days of worrying that he will eat you will be far away - oh frabjous day!
No more mimsy cups of tea! The Jabberwocky is strong and smooth with a full mouth of wildflower nectar and honey drizzled on a fresh french baguette with a light hint of salt. The middle of the sip hints at creamy chocolate and plum dipped in luscious silky caramel. The finish hints at camphor and eucalyptus, leaving your mouth feeling fresh and wanting more! The beautiful wet leaves are light brown, mottled with green and purple, and emit the aroma of honey, camphor, and a cool mineral freshness reminiscent of standing at the edge of a raging river. Enjoy the strong qi of this smooth and silky brew anytime of the day, and don't worry about over-brewing…we knew that the Jabberwocky didn't like bitterness or astringency, so you won't find either in this cup!