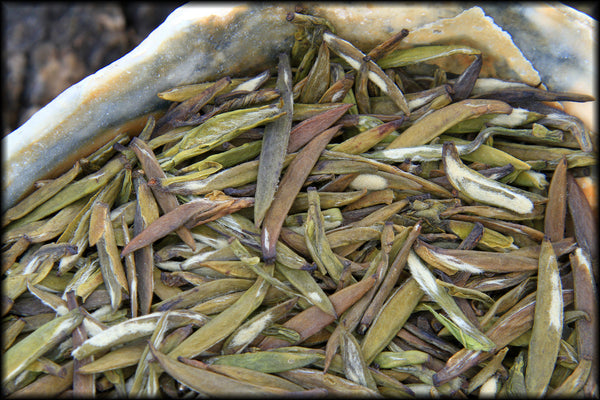 Meng Ding Yellow Buds (1/2oz), Spring 2022
PLEASE NOTE: This tea is sold by the 1/2oz! The price above reflects this. This decision was made to allow more people to enjoy this high grade yellow tea!
Quick Sips: Delicate upfront taste, followed by a rich creamy nuttiness, A wildflower sweetness coats the tongue along with a long lingering finish and fresh snap pea notes!
- - - - - - - - - - - - - - - - - - - -
This is a gorgeous yellow tea made using traditional processing techniques with authentic Meng Ding Mountain material. Meng Ding is the birthplace of tea cultivation — the first cultivated tea plants in recorded history were planted there! This material is entirely buds, picked in mid to late March. Yellow tea is processed using various techniques, but the one that sets it most apart from green tea is the"smothering" technique, where the leaves are steamed and then covered with cloth to allow them to reabsorb their aroma. Less than 30 kilograms of this tea are produced each year. A unique tea with a rich history!