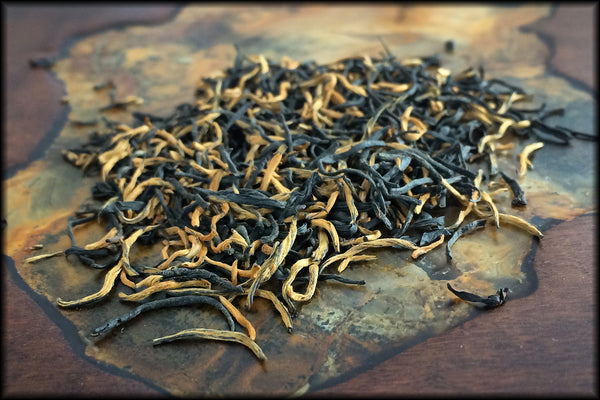 Imperial North Winds, Spring 2023
 I've been searching for the right teas to make this blend happen for the last few years, and I couldn't be happier with the final product!
Imperial North Winds was made to be a super rich standalone breakfast blend to keep you warm in the winter and still interested in the summer ;-)
INW hits hard in the flavor and the aroma department, with base notes of rich, creamy chocolate and sweet cherry making their presence known immediately. More subtly, as you're being taken by the smooth and seductive sweetness, a comforting note of toasted marshmallow floats through here and there. Other various stonefruit notes pass by, some hearty malt, and a soft lingering finish leaves your mouth watering.
Ingredients: A Blend of Chinese Black Teas