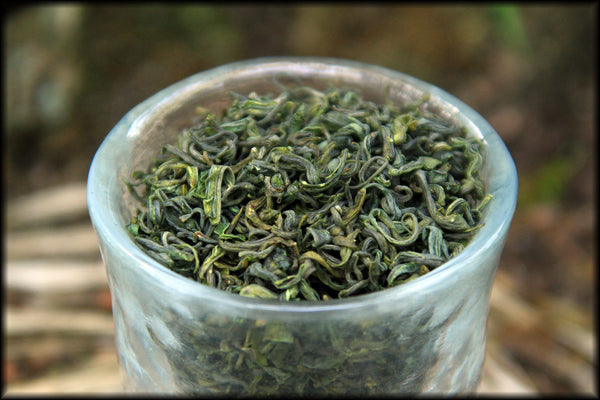 Imperial Laoshan Green (1/2oz), Spring 2023
Regular price
$8.50
Sale price
$6.00
---
PLEASE NOTE: This tea is sold by the 1/2oz! The price above reflects this. This decision was made to allow more people to enjoy this high grade green tea!
Our shade-grown, pesticide free Imperial Laoshan Green comes from Laoshan Village, a place famous for their super-sweet spring water. It comes as no surprise that the sweetness of that water translates to immensely sweet teas! 
The aroma of this tea is quite lovely and reminds me of a forest in the springtime. The mouthfeel is creamy and sweet, with a lasting umami finish. Unfortunately I'm dealing with some allergies at the moment and didn't do a super thorough note on my initial tastings, so that's all I've got, but definitely worth the price difference over our regular grade Laoshan Green in my opinion!