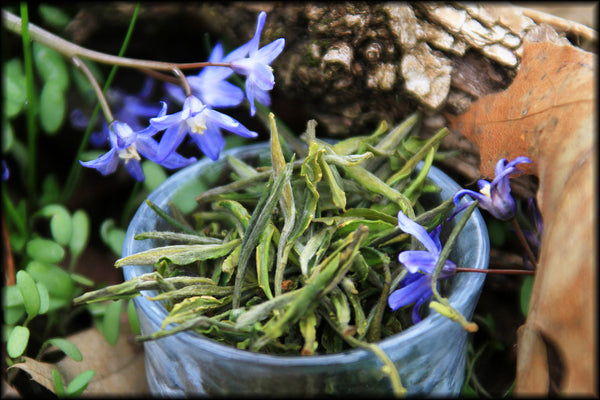 Imperial Huangshan Mao Feng Green Tea (1/2oz), Pre-Qing Ming, Spring 2022
Quick sips: Vibrantly fresh green tea with nutty and floral characteristics. A richer, more earthy flavor profile than our regular grade Huangshan Mao Feng. This tea is very limited, and will only be available for a short period this spring, so grab it while it lasts!
Pre-Qing Ming: Qing Ming is a festival held on the 15th day after the spring equinox in China (either April 4th or April 5th each year). Teas (in particular green teas) picked prior to this date are generally considered to be the highest quality harvest of the year. When tasting our Pre-Qing Ming teas, it's not hard to see why!
A more thorough description will be available soon after I've spent some more time with this incredible tea!