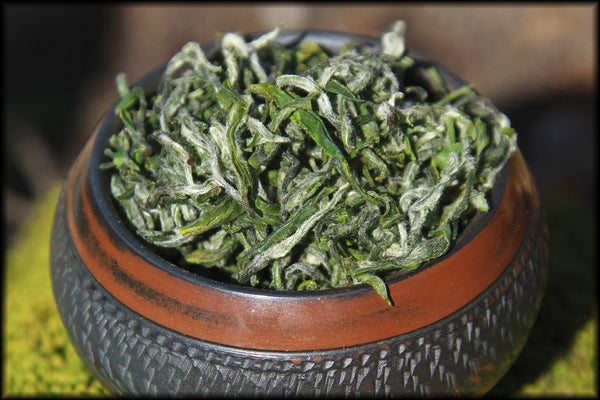 High Mountain Snow Sprout, Spring 2022
Quick Sips: A floral and creamy high mountain (over 1000m above sea level) green tea with high aroma and long sweet finish. Gorgeous leaf and beautiful experience!
- - - - - - - - - - - - - - - - - - - -
Our High Mountain Snow Sprout was harvested on April 9th from the Wuling Mountain Range in Hunan province, China. The dry leaf is incredibly aromatic, giving notes of daffodil and spring wildflowers. The taste is equally as floral, but also brings to the table a creamy mouthfeel and a slight citrus tang. The finish is powdery like bee pollen and fades into a sweet lingering aftertaste with a slight cooling sensation. A lovely green tea grown without the use of pesticides!