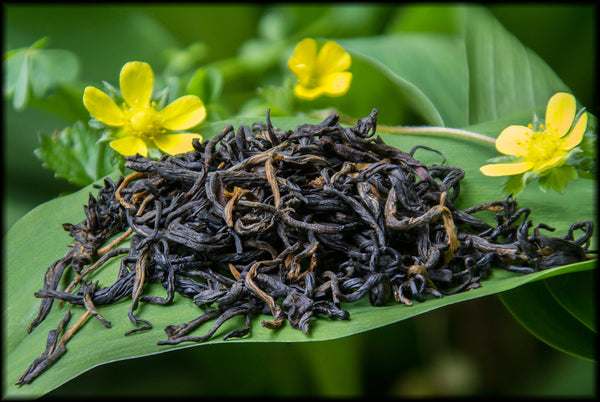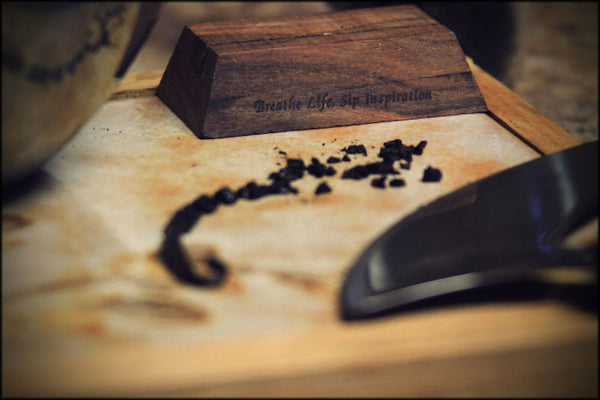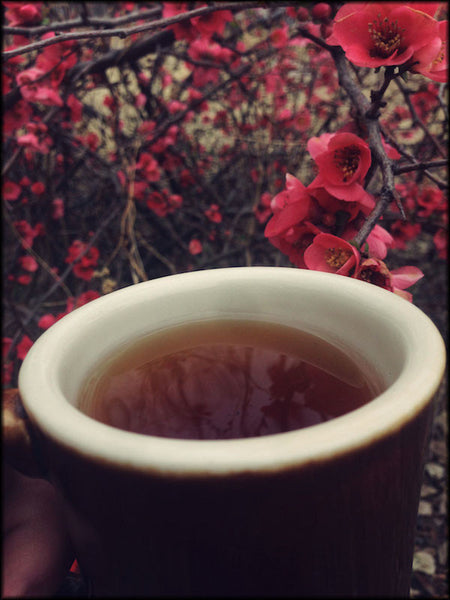 Golden Orchid, Spring 2023
Quick Sips: Rich dark chocolaty goodness with vanilla and a hint of a tart cherry note makes this our top selling tea. Blended in 1 and 2oz batches 100% by hand with Madagascar vanilla and Yunnan black tea!
- - - - - - - - - - - - - - - - - - - -
THE INSPIRATION
Golden Orchid — the legendary vanilla black tea that put Whispering Pines on the map!
Pure decadence, this black tea blend is packed full of deep creamy cocoa and sweet vanilla notes! My goal for this tea was to bring the ice cream shop on Mackinac Island into your cup! I began with North Winds – our black tea with dessert notes inspired by the island's famous fudge and the rustic feel of Up North. The next step was to seek out the highest quality vanilla beans in the world and blend them into the base tea. Blended with a careful hand and the utmost respect for letting all of the flavors shine, this tea exceeds all expectations!
Golden Orchid carries a rich and smooth body with a perfectly balanced flavor profile. Unlike many other vanilla black teas, our base tea shines through the vanilla, creating a mouthwatering synthesis of bold and smooth dessert notes. While the vanilla is noticible by the trained palette, it does more than just add the depth of vanilla notes. Our premium grade A bourbon vanilla beans sourced from the island of Madagascar accentuate the deep fudge and cocoa notes of the base tea as well as add a thick creamy aspect to the blend, reminiscent of masterfully-crafted dark chocolate. The fruity notes of the tea are ever present, too, with light notes of plum and a mouthwatering layer of dark-chocolate covered Michigan cherries! This tea extends far past the last drop, with a powdery cocoa mouthfeel, a touch of sea salt and sweet vanilla lingering on the tongue for hours.
Over time, the tea will absorb the vanilla notes and smooth out. We recommend drinking this tea once or twice a week to taste the way it transforms over time. Also note that mixing up the tea prior to scooping out your desired amount of leaf is recommended due to the tendency of the vanilla beans to sink to the bottom of the bag. Enjoy!
Please note: Each harvest season produces a slightly different flavor profile of the base teas, and I spend a lot of time balancing out the flavor profile of North Winds to best suit Golden Orchid. Golden Orchid will have slight variations between harvests, but will always stay true to the inspiration!
-
Ingredients
: Black Tea & hand-cut Madagascar vanilla beans