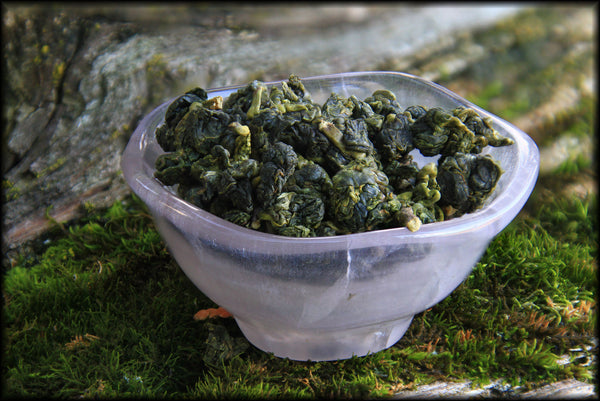 Golden Lily, Spring 2017
Golden Lily is also known as Milk Oolong, and uses the Jin Xuan varietal of tea tree. Our offering is expertly crafted to bring out that unmistakable creamy note, but there is far more than just creamy tea here. The dry leaf aroma is pure tropical paradise, with pineapple, toasted coconut, and a creamy aroma incredibly akin to coconut milk. Once the leaf is wet, that aroma only grows stronger, and translates straight into the taste! Golden Lily is pure piña colada, with a touch of mango, fresh grass, and perhaps even a hint of plumeria. Take a trip to the tropics by way of Anxi, China.
Comes vacuum sealed in 25g (just under an ounce) bags. All orders including Golden Lily will also come with a resealable bag that perfectly fits that amount.
Note: This tea is steamed over milk. While it most likely does not actually contain any milk, it was processed with an animal product, so some may not consider it vegan. If you are severely lactose intolerant, we would recommend not purchasing this product.