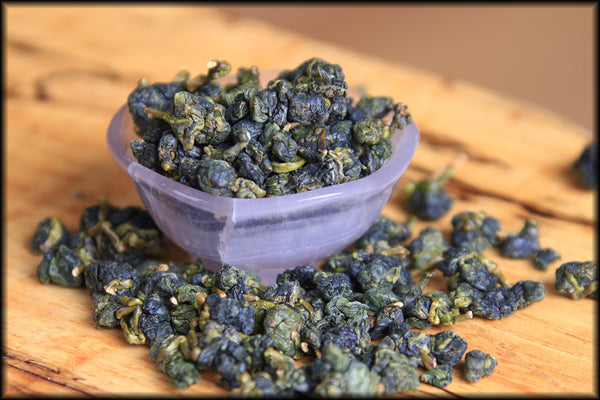 Evergreen Oolong, Spring 2020
This high mountain Taiwanese oolong is a beautiful example of how a tea can transport you to another place. With an aroma of summer forests and wildflowers and a rich, sweet body, Evergreen Oolong takes me home to the Michigan woodlands. The taste opens with daffodills, pine-infused honey, and cream, and shifts between that evergreen note and sweet florals throughout the session. The aftertaste lingers with a soft and fresh almost redwood-bark-like richness, without ever really giving way to what could be called woody. A very delightful tea, this is currently our house green oolong!
Origin: Long Feng Xia, Nantou, Taiwan
Vacuum sealed in red 1oz packs. This will ship with one of our labeled bags to put the tea in after opening it.