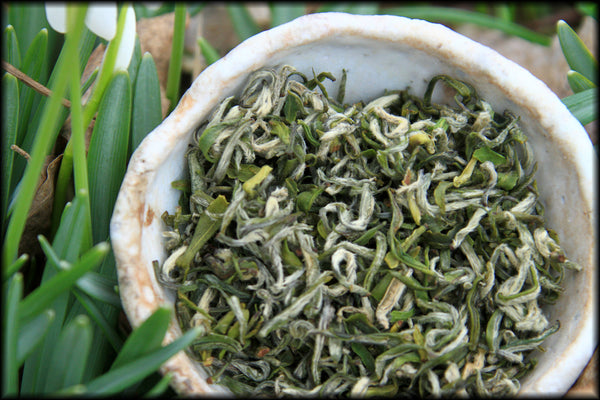 Dong Ting Bi Luo Chun Green Tea (1/2oz), Pre-Qing Ming, Spring 2022
PLEASE NOTE: This tea is sold by the 1/2oz! The price above reflects this. This decision was made to allow more people to enjoy this high grade green tea!
Quick sips: Wildly vibrant mouthfeel and aroma along with a calming cha qi come from these beautiful downy-leaves! Edamame, wildflowers, and a touch of mint are the main notes here. This is an authentic Dong Ting Mountain tea, and was harvested near the end of March.
Pre-Qing Ming: Qing Ming is a festival held on the 15th day after the spring equinox in China (either April 4th or April 5th each year). Teas (in particular green teas) picked prior to this date are generally considered to be the highest quality harvest of the year. When tasting our Pre-Qing Ming teas, it's not hard to see why!
A more thorough description will be available soon after I've spent some more time with this incredible tea!