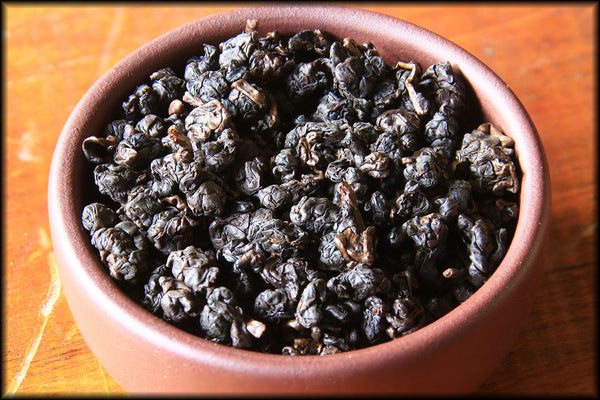 Dark Roast Tieguanyin, Spring 2017
Quick Sips: This dark roasted oolong has notes of cocoa, spiced coffee, caramel, and burnt barley sugar. 
- - - - - - - - - - - - - - - - - - - -
Dark Roast Tieguanyin is very bold due to the multi-day slow-roast that gives it its caramelized flavor. Besides being incredibly smooth plain, adding a splash of coconut milk to this tea will transform it into a mouthwatering desert tea! There is little bitterness with even very long steeps, making this the perfect companion for the coffee lover or road-tripper! 
Hint: Add vanilla ice cream to a strong cup of this tea instead of milk to make a fantastic treat!