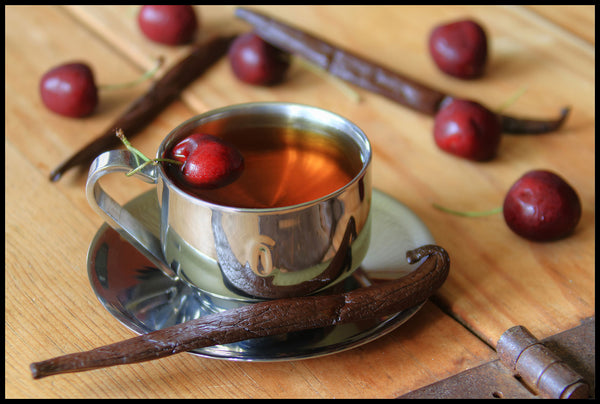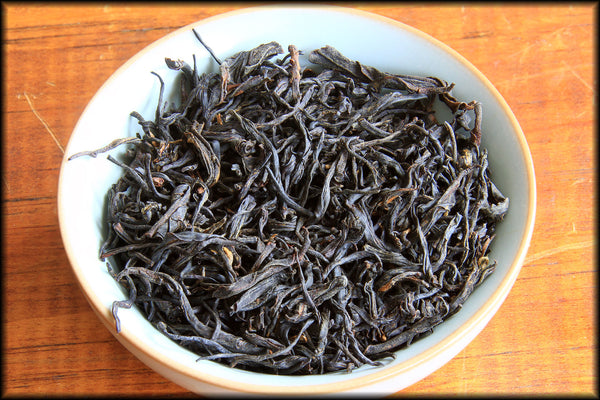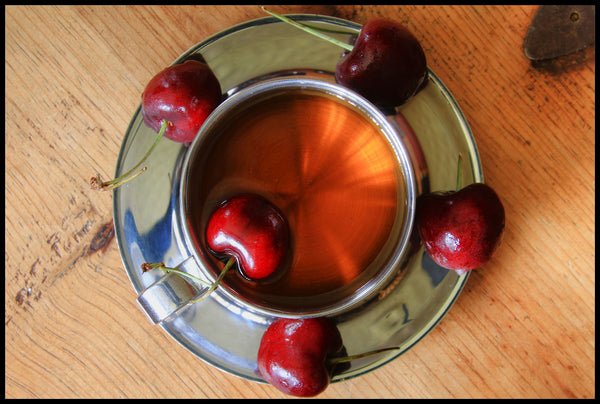 Cocoa Amore, Spring 2021
Quick Sips: Powerful vanilla, cherry, and cocoa notes combine in this beautiful rich dessert tea! Smooth and sweet.
- - - - - - - - - - - - - - - - - - - -
THE INSPIRATION
Imagine breaking off the tip of the worlds most decadent chocolate bar and letting it melt on your tongue…smooth, creamy chocolate with the most beautiful sweet finish…Imagine then walking outside in the cool spring air and plucking perfectly-ripe sweet cherries straight from the tree. Mmm, sweet indulgences don't get much better than that. Inspired by fresh sweet cherries and the highest quality artisan chocolates in the world, I present to you, Cocoa Amore.
Blended with rich and chocolaty black tea and the irresistible cherry-chocolate notes of top-grade Tahitian vanilla beans, Cocoa Amore is sweet decadence. The aroma of the dry and wet leaf is pure cherry chocolate and malt. The flavor is unimaginably smooth and sweet with creamy melting chocolate and rich vanilla fudge. An ever-present cherry note stands out in front of the warm barley and sugar background. Light mineral notes and lemon zest play through the sip along with a wisp of sweet apple and a malty finish. Later infusions are just as decadent, eventually presenting a beautiful powdery mouthfeel reminiscent of cocoa powder.
Sexy, smooth and sweet, Cocoa Amore manages to push the complexity and richness of medium-bodied tea far beyond our wildest dreams. Enjoy this beautiful dessert tea anytime, guilt free.
-
Ingredients: Black Tea & hand-cut Tahitian vanilla beans
-
Harvest: Spring 2017