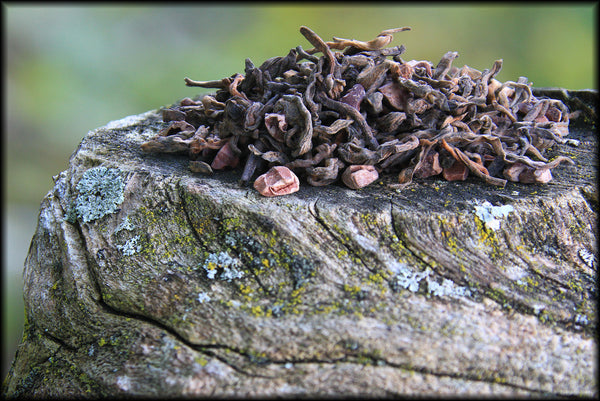 Art of Darkness
Quick Sips: Quite simply — chocolaty ripe pu-erh! This is cocoa nibs paired with a cocoa-y ripe, and it strikes a great balance steep after steep.
- - - - - - - - - - - - - - - - - - - -
THE INSPIRATION
An ode to the art of fermentation! Art of Darkness consists of two simple ingredients: 2013 Ontario 1357 Shou Pu-erh and high quality fair trade and organic cocoa nibs sourced from Ecuador! I blended these two ingredients with the perfect balance to create a smooth, nutty, chocolaty tea that truly shows the gorgeous characteristics of both the pu-erh and the cocoa nibs!
The aroma and the taste both begin on the lighter side, and as each steep progresses, richer cocoa and nutty notes come to the front. The taste is smooth and sweet with a clean raw cocoa note present throughout the sip. Experience the essence of what happens when mother nature and mankind create the unique art of controlled fermentation. Journey through the Art of Darkness.
-
Ingredients: 2013 Ontario 1357 Shou Pu-erh & Ethiopian cocoa nibs