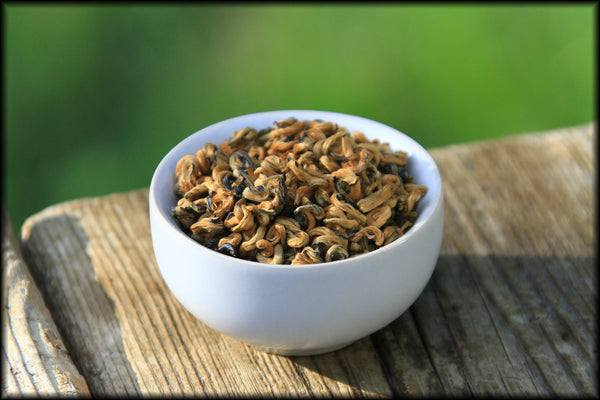 Alice, Spring 2021
Quick Sips: This tea strikes a truly incredible balance between the perfect amount of jasmine scenting and awesome quality black tea. Rich and vibrant in the mouth, complex and memorable!
- - - - - - - - - - - - - - - - - - - -
After years of seeking the perfect jasmine black tea, the search comes to this — Alice. The highest quality Yunnan black tea scented perfectly with warm, inviting jasmine.
Rich, powerful jasmine wafting through fields of malt and honey...It's almost impossible to believe how much magic can fit in one tea, though some of us try to believe at least 6 impossible things before breakfast.
Well, cheers, I'm off to think of 5 more! ;-)