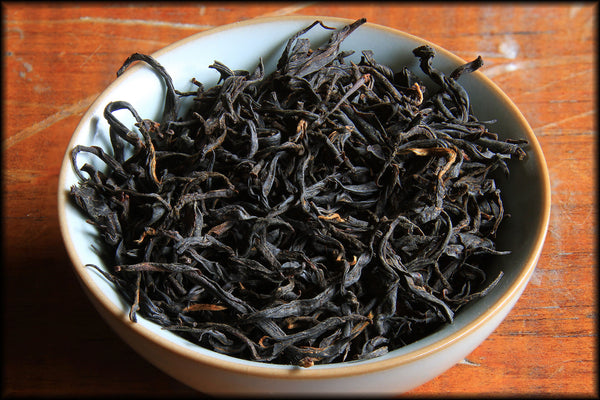 Ailaoshan Black, Spring 2023
Quick Sips: Earthy and rich while still quite mild and approachable. Fruit and cocoa notes with what I sometimes describe as a "glassy" mouthfeel. Very unique!
- - - - - - - - - - - - - - - - - - - -
Ailaoshan Black is one of the most breathtaking teas I have had the chance to indulge in. This tea is grown at over 2000 meters above sea level and shrouded in warm mist nearly year-round. It is harvested from tea bushes that have been cultivated on the edge of one of the most diverse subtropical ecosystems in the world — The Ailao Mountains (Ailaoshan) Nature Preserve. This nature preserve is home to at least 550 plant species and 460 animal species, including the black gibbon and bengal tiger.
Harvested in mid-spring and Autumn of each year, Ailaoshan Black is carefully processed and carries a warm aroma of toasted cocoa and caramelized plum. At first taste, a range of fruit notes can be identified amongst the delicious cocoa and caramel undertones. The most noticible fruit note is that of caramelized plum, followed shortly by a mix of black currant and longan fruit. A savory quality is experienced at mid-sip as well as in the aftertaste, and salted caramel with a hint of roasted fruit lingers on past the last sip. This is a truly memorable cup of tea and will please any connoisseur of rare and extraordinary black teas!